Multinail's National Engineering Systems Manager, Matthew Smith's latest article on Timber Ground Floors is featured in Issue 60 (8 April 2021) of Timber Queensland's Technical Update.
Below is the full article and it can be found online here.
QUEENSLANDERS AND TIMBER GROUND FLOORS
I think it's very fitting to do a Timber Queensland article on Queenslanders.
Queensland is famous for Queenslanders! I don't mean the local residents of this beautiful state, I'm talking about the architectural style developed back in the 1840's and while not as common – is still constructed today. You'll know the quintessential Queenslander as a high-set, single-story house made of timber with characteristic veranda and corrugated iron roof.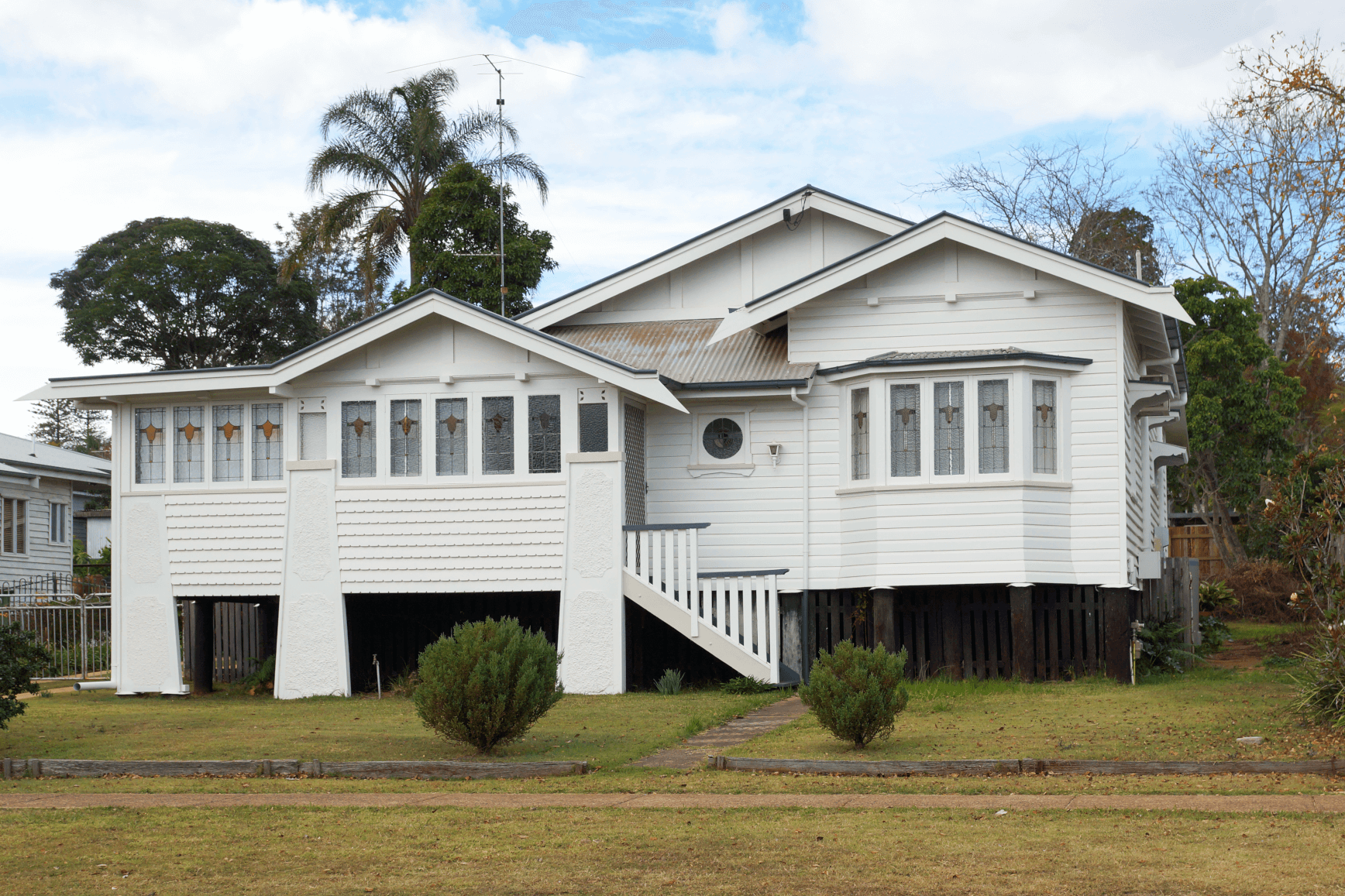 This historic designed Queenslander building style was taken over by concrete slabs during the construction building boom following WWII when premixed concrete first came to Australia. One of the main reasons concrete slabs came to Australia was due to a change in building styles which transitioned to constructing with brickwork walls. In order to support the brickwork and resist cracking, a larger reinforced concrete footing was required, hence the move away from bearer and joist construction. With a slow move away from brickwork walls, the door is opening for a return of timber framed ground floors due to many favourable factors.
With the urban expansion of cities, the amount of flat land sites for new developments is reducing. Timber sub-floor construction on sloping sites brings with it many benefits mainly in the form of reductions in earthwork costs, which is required to bench the land for concrete slabs. A recent independent cost study comparing residential timber ground floors with concrete slabs on ground revealed that there can be a 33% saving when using a timber sub-floor option, when there is a 1500mm fall in the site. There is even a 16% saving when using timber sub-floors on flat sites.
On top of the cost benefits, comes a whole swath of additional benefits including an increase in the speed of construction if timber floor cassettes are used, as this usually provides a working platform in one day. Services such as electrical wiring and plumbing can be easily, and economically installed or altered later. Building off the ground forms an effective termite barrier that can easily be inspected and reduces potential for water ingress during flood events. Potential for increased sub-floor air flow is also an advantage in our tropical climate. Building in timber, that stores carbon, lowers the impact of global warming compared to concrete, that produced 8% of the worldwide man-made emissions of CO2 gas, according to a 2018 report by Chatham House.
Considering all of the above, how would anyone not want to build a new house with a timber ground floor instead of a concrete one? Modern ground floor truss systems also have further benefits over traditional 4" x 2" joist. With larger span capable floor trusses, it greatly reduces the number of piers required to support the bearers, reducing construction time and costs.
Hopefully, over time we'll see the return of the Queenslander in all states of Australia.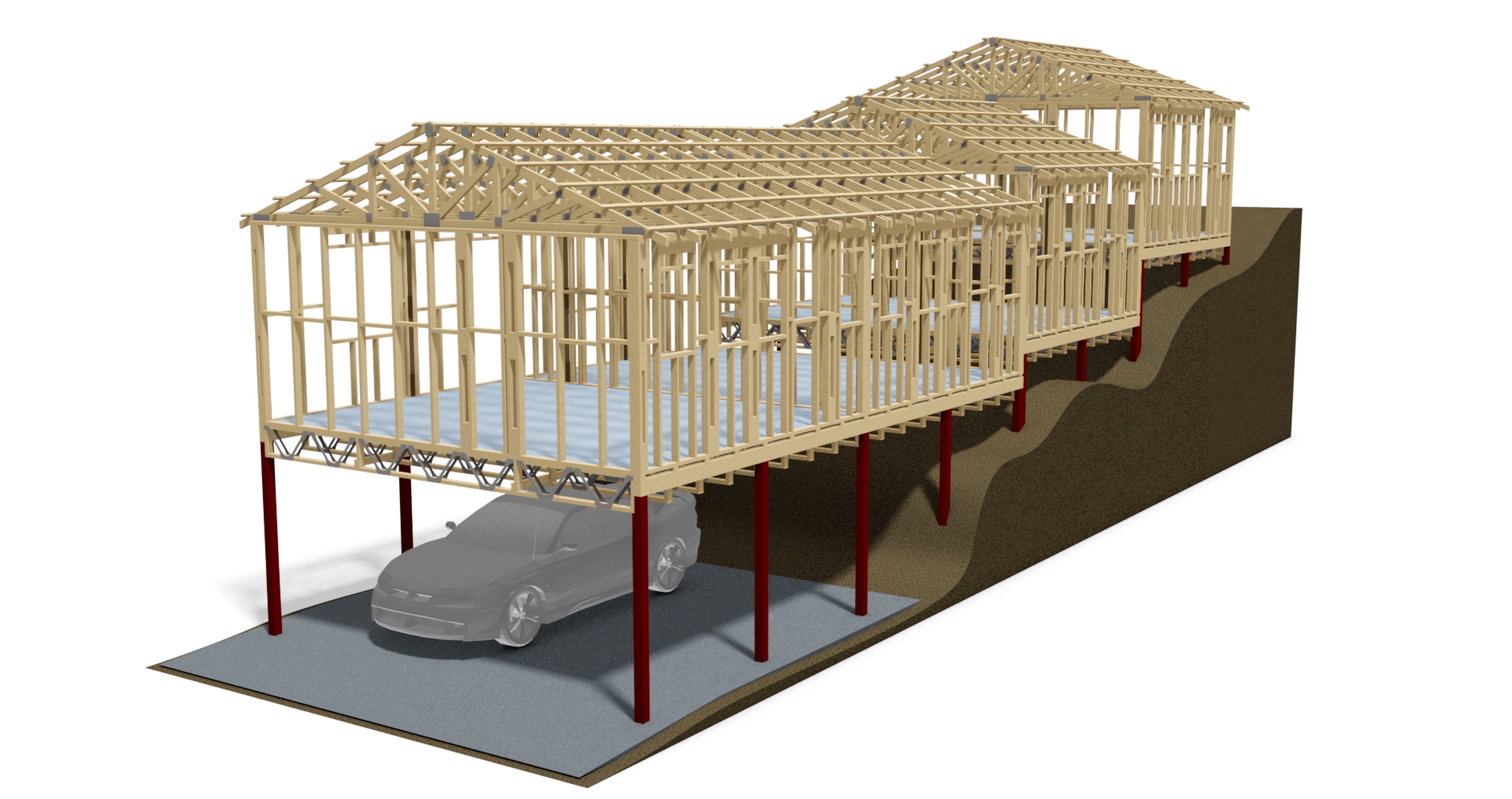 About Matthew Smith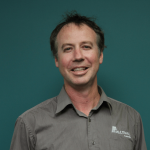 National Engineering Systems Manager, Multinail
MIEAust CPEng NER RPEQ RBP(VIC) IntPE(AUS)
Matt comes from a family of 3 generations of builders with his early career spent installing frames and trusses in Queensland, before pursing his Bachelor of Civil Engineering at USQ.
With over 20 years' experience in the design and inspection of timber buildings and having worked for all 3 nail plate suppliers in Australia, he is well versed in the ever-changing landscape of construction from residential to corporate.
His work extends our shores to projects in Malaysia, South Africa, Korea, Japan, New Zealand and the Pacific Islands.
Currently, Matt works within the Building Systems division of Multinail focused on solution-based systems for existing light weight timber technologies and the development of new connection systems; utilising light weight timber in new markets such as mid-rise and commercial buildings